Food Programs
We offer many options to ensure that our guests have access to fresh, healthy food.
Donations
There are so many ways to help! Your donation of money, food, and thrift shop items goes a long way.
Thrift Shop
Come browse our selection of clothing, household items, and more! All proceeds support the pantry.
GET FOOD ... click here for details
How to access food
Food assistance is available to anyone in need in the East Bay area (East Providence down to Newport and Little Compton). 
Guest choice food shopping: Wednesdays, 10am-6:30pm (twice per month), plus online pick-up 
Fresh Food Fridays: Fridays, 10am-3pm (every week), fresh produce and extras, plus online pick-up and pre-bagged food 
Food4Kids: Fridays, 10am-12pm (every week), families with kids 0-17 receive supplementary breakfast, lunch, and snack foods 
CSFP Senior Boxes: first Friday every month, 1-3pm (pre-registration required)
Mobile Pantry: Deliveries are available for homebound East Bay residents. To request a delivery, call 401-396-9490 x1.
Working to fight food insecurity
East Bay Food Pantry and Thrift Shop has been serving the community since 2009. In 2022, we distributed a total of 176,220 meals, a 61% increase from the previous year.
Meals distributed in 2022
Increase in meals distributed from 2021 to 2022
At East Bay Food Pantry, our mission is to engage, educate, and empower East Bay in creating a hunger-free community.
Our "client choice" food programs are all grounded in our Access Nutrition Initiative, providing healthy food choices and nutrition education to address inequalities of access to healthy foods. We strive to provide a consistent inventory of whole grain foods, fruits and vegetables, and high-quality protein and dairy items.
Our thrift shop directly supports the food pantry, and we have a huge selection of high-quality items for incredibly low prices. It's never the same store twice!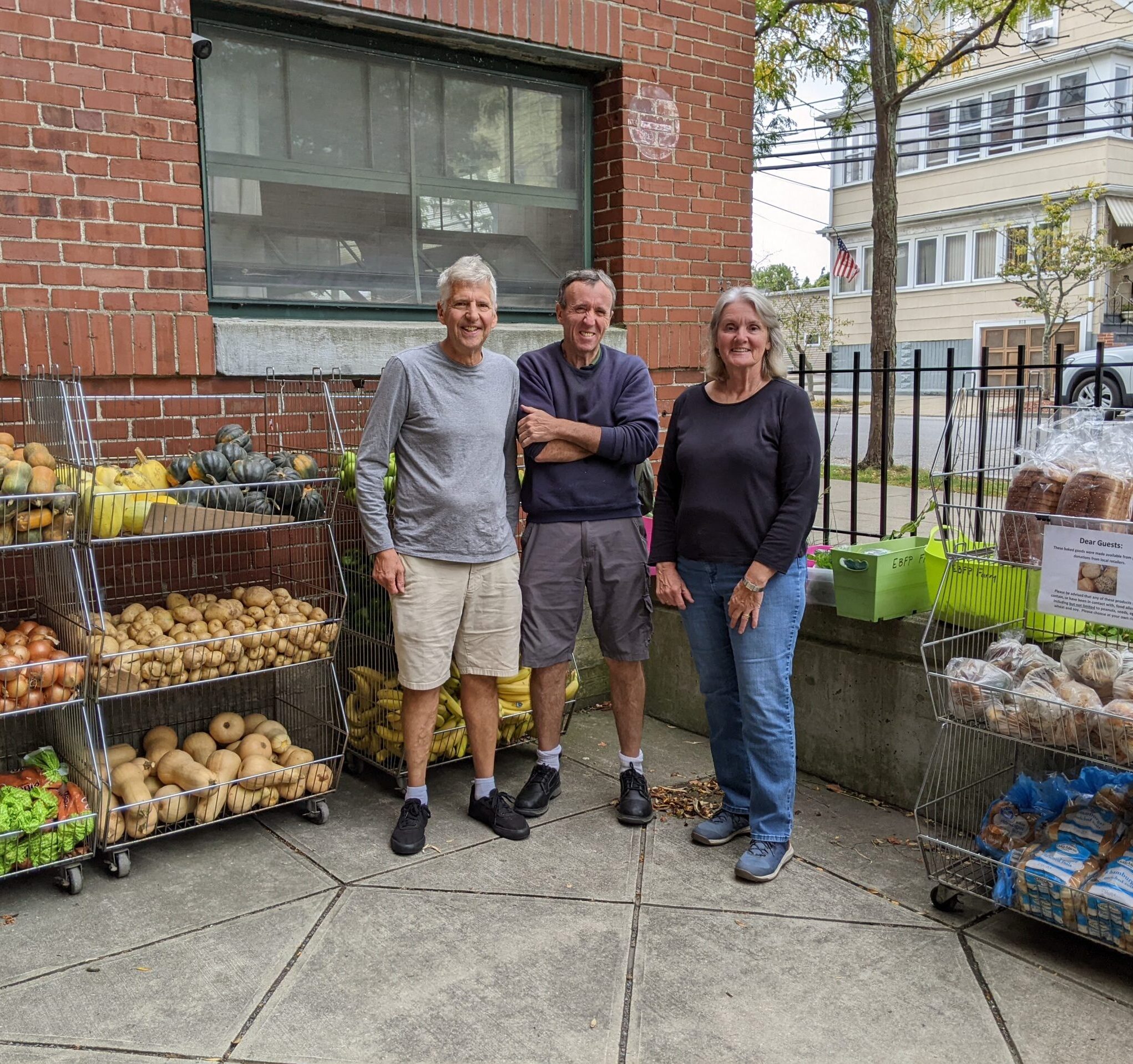 "The people here are non-judgmental. They meet people where they are and give them the help they need."
"EBFP has helped me as a single mom of two children. I work part-time and attend school to improve my career prospects so that my children can have a better future. Thank you to EBFP for all of the needed food support that you have given my family."
– EBFP Guest
"EBFP helps ensure that I can feed my kids healthy foods. Without EBFP's Food for Kids program my children certainly would not have access to so many nutritious items."
– EBFP Guest